Recent Awards & Recognition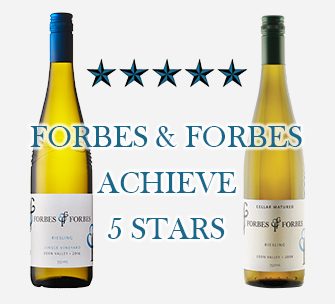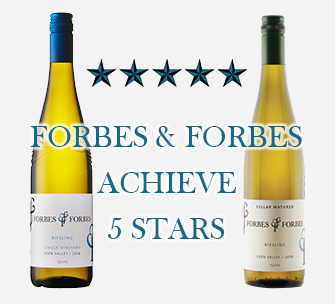 2018 Halliday Wine Companion
Forbes & Forbes has been awarded 5 Star Status by the 2018 Halliday Wine Companion.
Both the 2016 Riesling and the 2008 Cellar Matured Riesling have been awarded 95 points.
This reinforces the fact that Riesling made with care and love will age well. These Rieslings made from a small old vine vineyard on the edge of Springton are spectacular.
Barossa GOLD
The 2010 Riesling won gold at this year's Barossa Wine Show.
2017 Canberra Riesling Challenge GOLD and SILVER
The 2009 Riesling picked up an "Elite Gold" – achieving 96 points.
The 2010 Riesling gained silver.