Canberra Riesling Challenge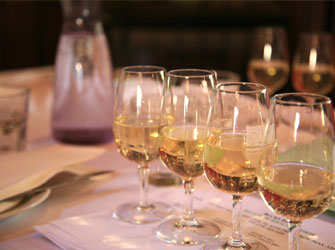 Forbes & Forbes Wine was awarded 3 medals for 3 entries in the Challenge.

1 Silver Medal

2 Bronze Medals
The recent two day Riesling Challenge was a fantastic event in which to be involved; firstly for the information gained by Colin who attended the seminar/workshops, and secondly for the fantastic wine tasting attended by Robert and Colin of all the worldwide exhibits.  As can be seen, we were awarded a Silver Medal for the 2007 Cellar Matured Riesling and a Bronze Medal for both the 2012 and 2013 Rieslings.  Three medals from three entries was a pleasing result against Rieslings from all around the world.
October 2013